Teaching medical students and training medical residents is an important function of the Nerve and Muscle Center of Texas.
Students and trainees attend the center form Baylor college of medicine, University of Texas, and UTMB.
Interested students and residents should check with their respective departments and contact the center in advance to guarantee spots.
Students are instructed about how to take history and conduct neurological examination and they are asked to write project about different disorders. They are also tought how to approach diagnostic scenarios. Medical residents are allowed to evaluate patients under Dr. Shaibani's supervision and they are given advanced instructions about neuromuscular disorders, EMG, pathology, and clinical trials. Also they are encouraged to present in the morning reports and grand rounds.
Students and residents are provided with opportunities to present in national and regional conferences.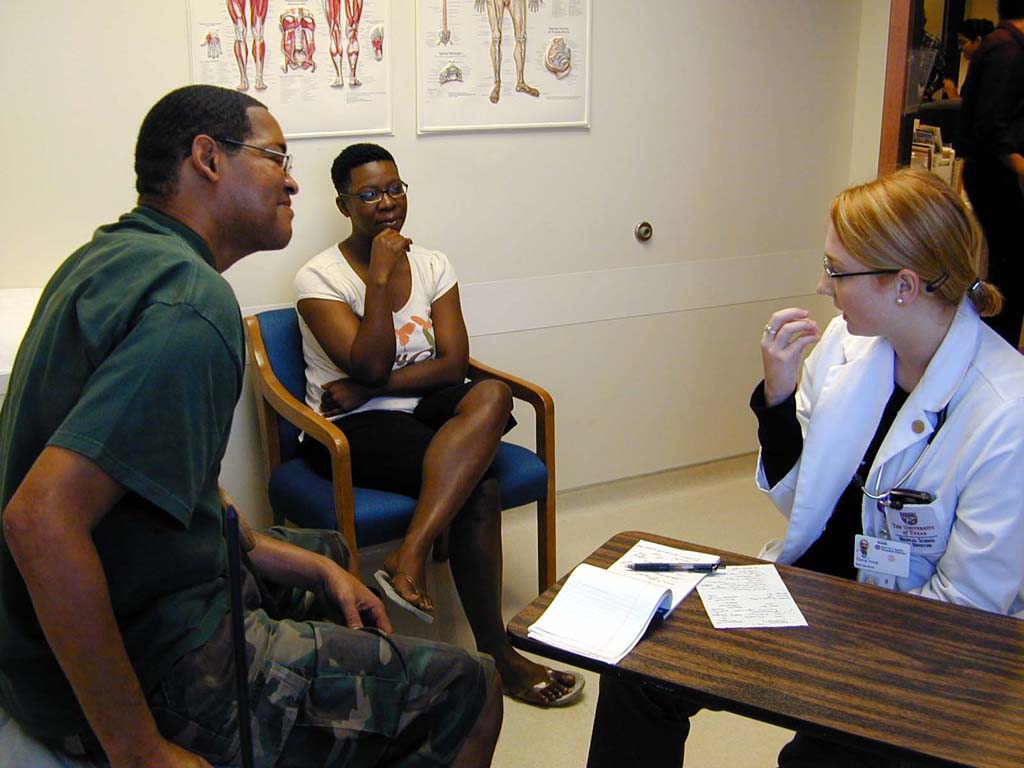 Student Orientation
Welcome to the nerve and muscle center of Texas. In order for your rotation to be effective please read the following information.
The center is specialized in evaluation and management of disorders of the peripheral nervous system such as neuropathy, Myopathy, and myasthenia gravis. For information about disorders of the central nervous system, you will rotate through other clinics. To learn about our center, please visit nerveandmuscle.org.
You are expected to report the first day of your assignment to our office and to fill our personal information form.
You will be asked to shadow Dr. Shaibani during his clinical activities and you may be asked to take history and perform neurological examination under his supervision.
Between patients, you will be provided with clinical neurology books to review the diagnoses that you have seen earlier.
You may be given home assignment, usually to write about one of the case that you saw that day. Please do not copy information but study the subject and write your own summary.
If there are days that you cannot attend, please let us know in advance if possible. Your evaluation will reflect your attendance, neatness, and eagerness to learn beside other characteristics.
No personal exchanges are expected with the employees or other trainees.
Let Dr. Shaibani know if you have special needs or interests.
You will be allowed to leave for an hour at noon for lunch. It is your responsibility to find a place to eat. If you have your food with you, you are welcome to stay in the office during the lunch hour.
If you are interested in neurology and you want to do more rotation, please discuss with Dr. Shaibani.
We hope that this opportunity will enrich your learning and love for medicine and neurology.
Aziz Shaibani, MD, FACP, FAAN