Neuromuscular Specialist & Clinical Services
The center is located in the 6624 Fannin Medical Tower, the hallmark of the Texas Medical Center which is the largest medical center in the world.
The Medical Director, Aziz Shaibani, MD, is affiliated with the Baylor St. Luke's Medical Center, a major teaching hospital of the Texas Medical Center. Dr. Shaibani is a Clinical Professor of Medicine at Baylor College of Medicine, Adjunct Professor of Neurology, Kansas University Medical Center, and a Clinical Assistant Professor of Neurology at the University of Texas Health Science Center at Houston. He is also a diplomate of the American Board of Psychiatry and Neurology, Neurophysiology, Neuromuscular Medicine and of the American Board of Electrodiagnostic Medicine.  He is also certified in Clinical Neuromuscular Pathology by the United Council of Neurologic Subspecialties.
Dr. Shaibani is a Fellow of the American College of Physicians (FACP), a title granted to physicians with distinguished achievements in Internal Medicine, and Fellow of the American Academy of Neurology, American Neurological Association, and an active member of the American Medical Association, Texas Medical Association, Texas Neurological Society, and Harris County Medical Society. Dr. Shaibani co-authored several book chapters, published many papers in peer reviewed journals and presented talks to local, national, and international neurology and neuromuscular meetings. His recent book, A Video Atlas of Neuromuscular Disorders won two prestigious international prizes and was reprinted twice.  The Second Edition was released this year.
Dr. Shaibani is a past president of the Texas Neurological society and is the Course Director for the Annual Neuromuscular Seminar held since 2015.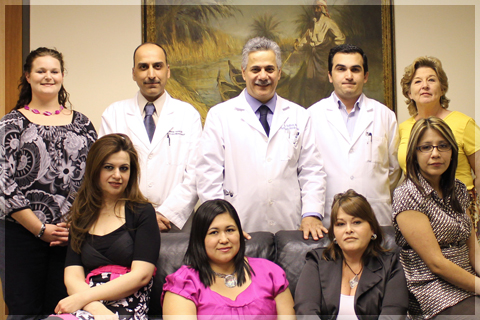 Dr. Shaibani is associated with:

Dr. Shaibani has been elected to the best doctors in America since 2009. This list includes only 2% of physicians worldwide.
News from the Nerve and Muscle Center of Texas
February 2023
Dr. Shaibani interview with KHOU 11 on Rare Disease Awareness Month
---
June 2022
Dr. Aziz Shaibani was interviewed in Myasthenia-gravis.com on his book Coping With Myasthenia Gravis
---
May 2022
Dr. Aziz Shaibani talk with David Eaglman, a best-selling author, and host of the Emmy-nominated PBS and BBC television series "The Brain."
---
March 2022
Dr. Shaibani presents the Sheila Essey Award to Dr. Matthew Kiernan, first Australian to receive it.
---
February 2022
Dr.Aziz Shaibani lecture on the association of COVID-19 with neuromuscular disease at TNS annual conference, Austin/Texas
---
Announcements
"Coping with Myasthenia Gravis" is just released and it is a must to every patient with myasthenia gravis. An online complementary site is provided to those who get the book.
---
We Are Open
Dr. Shaibani is elected to the position of Vice president of the neuromuscular section of the American Academy of Neurology.
The American Academy of Neurology (AAN) is a professional society representing over 34,000 neurologists and neuroscientists.
---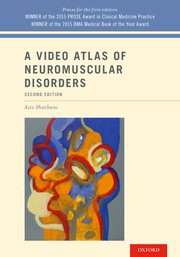 New Book
A Video Atlas of Neuromuscular Disorders (2nd ed – 2018)
---
Has won the prestigious PROSE award
---

"A Video Atlas of Neuromuscular Disorders" won first prize in the annual British Medical Association awards, Neurology – Non-Surgical category